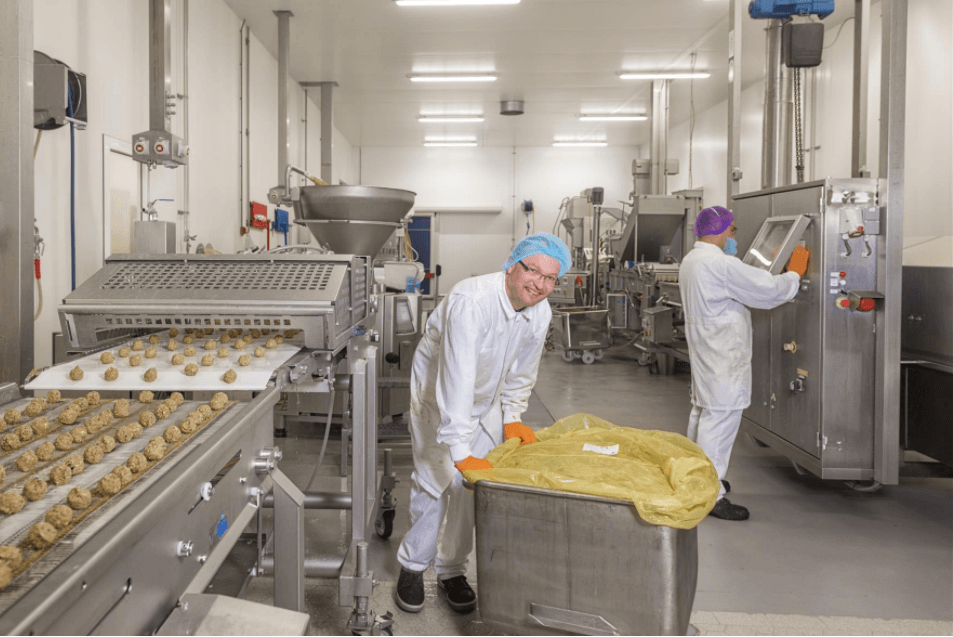 VEGETARIAN FOOD PRODUCTION WORKER at DALCO FOOD
€12,10/h
gross
Shift system
Oosterhout
Knowledge of the English
language at min. A2
WHAT
YOUR
JOB
WILL
INVOLVE?
The whole process takes place on the production floor at a temperature of around 5 degrees.
Main duties: packaging of finished products, weighing, and carrying out quality control. It is essential to keep the workplace clean and tidy. After a period of induction into the production processes, the employee has the opportunity to advance and become a machine operator.
Dalco food is a supplier of plant-based snack and finger food products targeted at retail and out-of-home channels. The company is a specialist in meat substitutes, both vegetarian and vegan. Since 2019, it has been part of the Hilton Food Group.
Stable and legal work with a Dutch contract.
Assistance provided by a English consultant working in the Netherlands.
The hiring process could be online.
Holiday and leave allowance.
Attractive allowance for drivers.
Free transport to and from work.
Wages paid every week into the employee's account (except the first one, which you will receive after 2 weeks).
We offer paid accommodation and health insurance.
Access to the myHolland platform, where you can find your
documents and the information you need.
English language skills at a minimum A2 level – necessary condition.
Ability to work independently.
Willingness to work shifts.
Driving licence – essential.
€12,10/h

The gross hourly rate

125%

Paid overtime

150%

Higher rate for working on Saturdays

190%

Higher rate for working on Sundays

€25/week

Driver's allowance