€11,69/h
gross
Shift system
Elsloo
No minimum wage per age system

Work for couples
WHAT
YOUR
JOB
WILL
INVOLVE?
The job involves sorting, folding, and packing clean laundry.
The company operates a shift system. The first shift starts at 6.00 am and the last shift ends at 10.00 pm.
Nedlin B.V. is a Dutch company providing laundry services for the hotel industry, pharmaceuticals, healthcare, and wherever workwear is needed. The organisation employs more than 420 staff, who value a pleasant atmosphere in the workplace.
The company is looking for employees for its production facility in the village of Elsloo.
Stable and legal work with a Dutch contract.
Assistance provided by a English consultant working in the Netherlands.
The hiring process could be online.
Holiday and leave allowance.
Short distance from accommodation to work.
Optional use of company-owned city bicycles (Dutch type bikes).
Wages paid every week into the employee's account (except the first one, which you will receive after 2 weeks).
We offer paid accommodation and health insurance.
Access to the myHolland platform, where you can find your
documents and the information you need.
Willingness to start a long-term employment relationship.
Communicative command of the English language.
Physical fitness (standing work).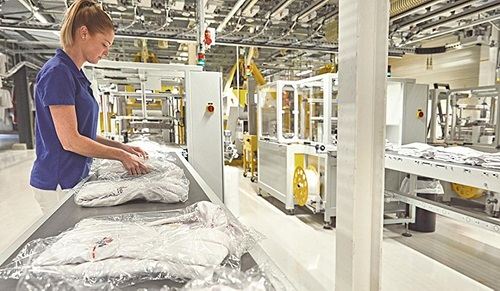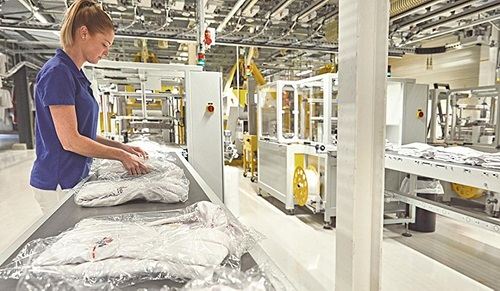 €11,69/h

The gross hourly rate

122,5%

Higher rate after 7 pm

145%

Work on Saturdays

€25/tydzień

Driver's allowance

€

Holiday allowance
HAVEN'T
FOUND
AN
OFFER
THAT
SUITS
YOU?
If you haven't found a job offer, nothing is lost!
Fill in the form and we'll take care of the rest!