FLOWER PRODUCTION WORKER at Dynaplant
10,48 €/h
gross
One shift
De Lier
No minimum wage per age system
WHAT
YOUR
JOB
WILL
INVOLVE?
The job consists in planting, transplanting, cleaning, packing, and labelling potted flowers (zantedeschias and clivias). In a single working day, you may work in several roles on the production floor or in the greenhouse.
The apprenticeship period lasts 3-4 days.
Work on a day shift only.
Dynaplant is one of the largest producers of exotic potted flowers in the Netherlands. The company supplies the European market with high-quality zantedeschia varieties all year round and seasonally – clivias.
The company offers jobs on the production floor and in a greenhouse in the town of De Lier, near Rotterdam.
Stable and legal work with a Dutch contract.
Assistance provided by a English consultant working in the Netherlands.
The hiring process could be online.
Holiday and leave allowance.
Free transport to and from work.
Attractive allowance for drivers.
Wages paid every week into the employee's account (except the first one, which you will receive after 2 weeks).
We offer paid accommodation and health insurance.
Access to the myHolland platform, where you can find your
documents and the information you need.
Energetic.
Agility.
Physical fitness.
Basic knowledge of English would be an advantage.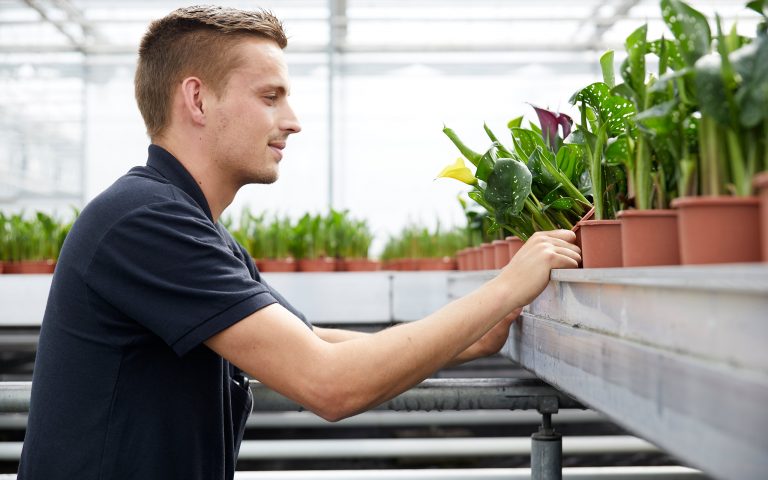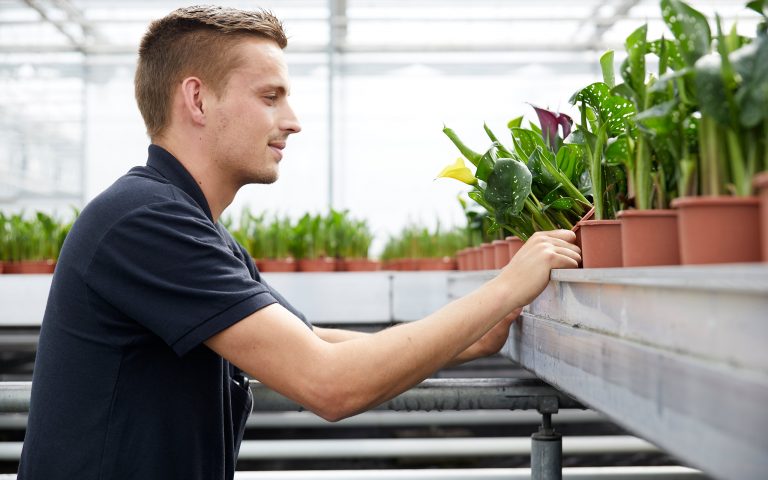 10,48 €/h

The gross hourly rate

135%

Paid overtime

€

Holiday allowance

200%

Higher rate for working on Sundays and public holidays

25€/week

Driver's allowance